As part of the DAAD study trip programme, students from the Pontificia Universidad Católica del Perú had the opportunity to visit the Medical Valley Center in Forchheim and get to know it better.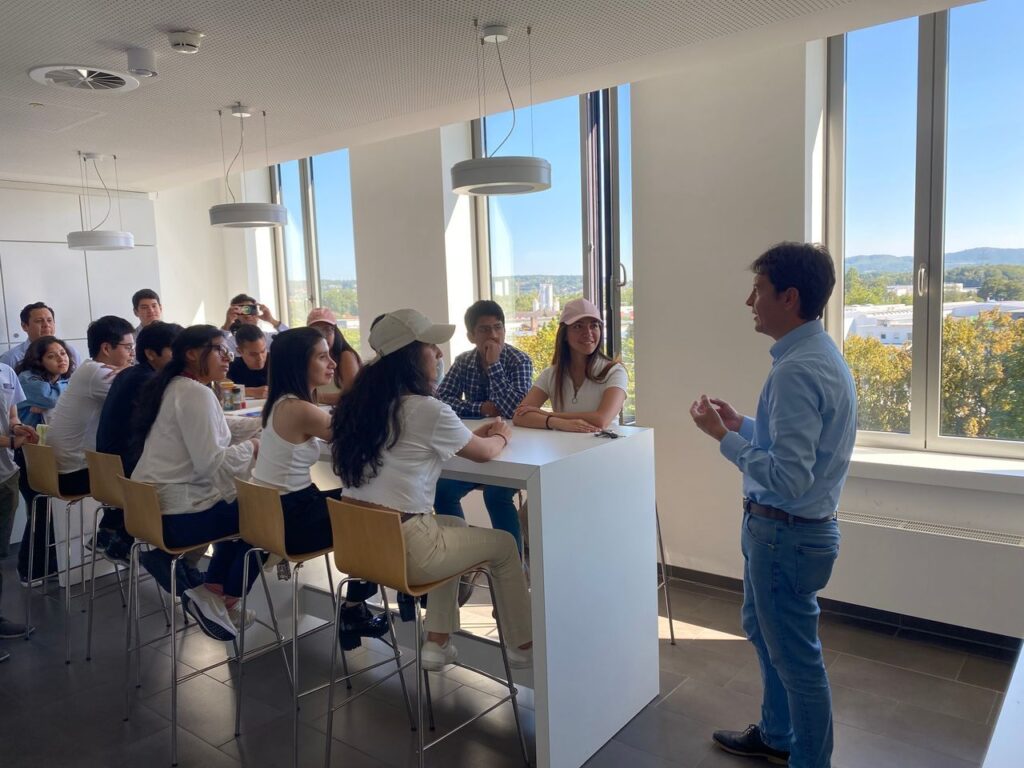 During the visit, the delegation gained insights into the targeted work and activities of the Medical Valley Center Forchheim, which is dedicated to promoting innovation and progress in the healthcare sector. Managing Director Viktor Naumann emphasised the central role of the Medical Valley Center Forchheim as a network platform. In the centre, regional medical technology products, solutions and services are successfully developed further, which can then optimise health care in the long term. In particular, the importance of cooperation and networking between companies, research institutions and the public sector should be emphasised as a decisive factor.
The visit of the Pontificia Universidad Católica del Perú to the Medical Valley Center Forchheim provided an opportunity for intercultural cooperation and knowledge exchange in the field of medical technology and healthcare management. It showed how the exchange of knowledge and resources can contribute to regional economic development and that the sustainable focus on medical technology production has successfully developed Forchheim's business location into a national high-tech production site in medical technology.